It's been over 30 years since the first Kirby game was released. It's an incredible achievement for any video game series to last this long, but it's only come to light very recently that even those of us who have been playing Kirby games for decades know very little about the little puffball that became a Nintendo favorite. All of the Kirby games are rooted in the pink protagonist's ability to inhale just about anything and, in most cases, adopt the powers of whatever he aspires to, but have you ever stopped to think how such a thing is possible?
Polygon recently had HAL Laborotory CEO Shinya Kumazaki in a room and asked the creator of Kirby some scathing questions. Perhaps the toughest question is what exactly happens to Kirby's enemies after he inhales them. We know that he often assumes their power. Whether it's the ability to breathe fire, surf on water that he can conjure out of thin air, or simply steal your hat and sword.
RELATED: Kirby Is the Most Timeless Video Game
Kirby disposes of the enemy after he steals his power, but how exactly he does this has never been explained. Until now. The good news is, no, Dream Land's mischievous residents don't slide down Kirby's elastic throat and into his stomach, doomed to slowly die in a puddle of stomach acid, get digested, and, well, you know the rest. Kumazaki confirmed that what actually happens is after Kirby has stolen his enemies' powers, his innards teleport them somewhere else.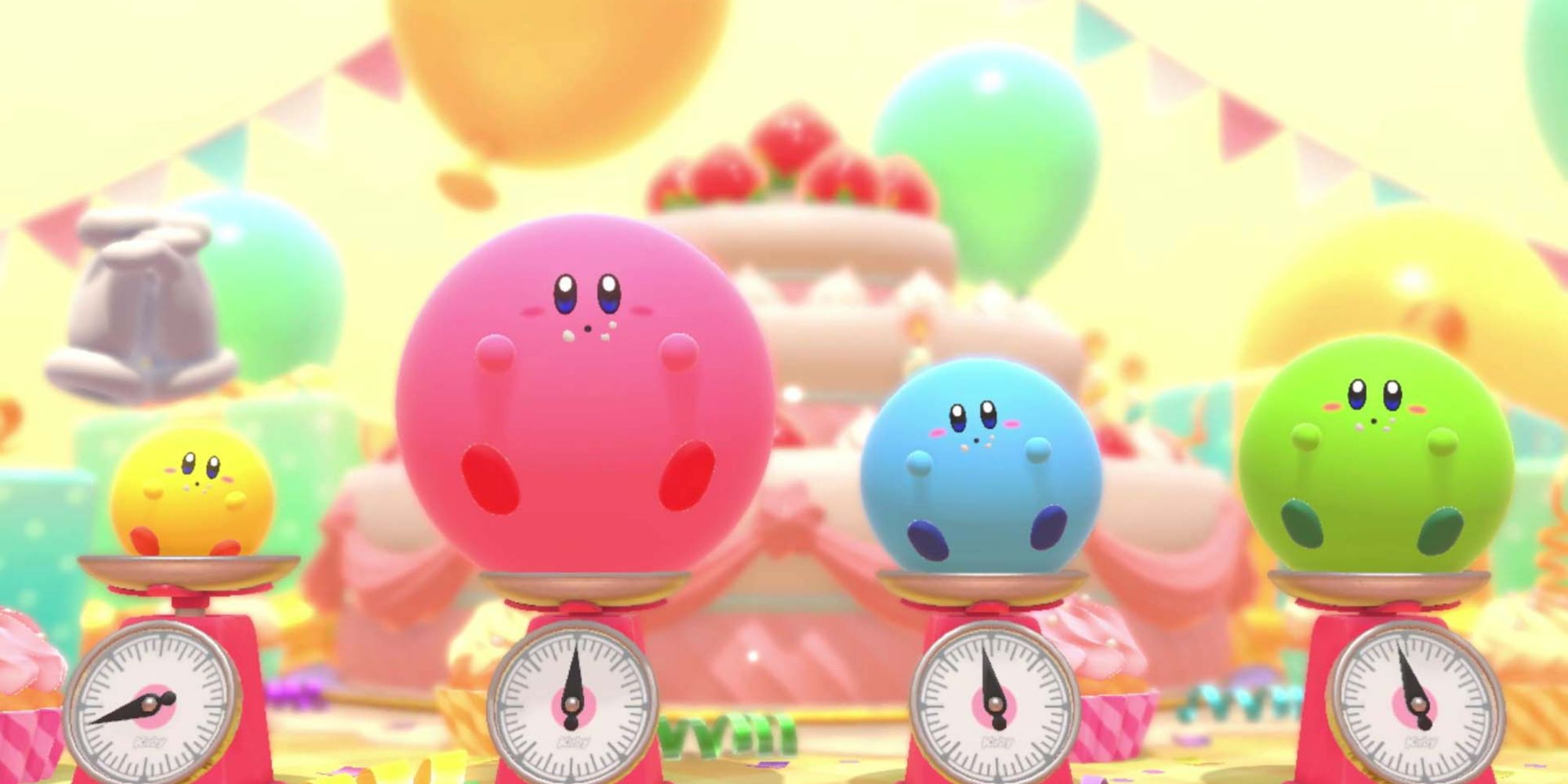 Time to breathe a big sigh of relief, right? Yes, but on the other hand, I have more questions now than before. Largely because before Kumazaki was asked if Kirby eats people, like most of you, I never thought that might be what was going on. So these enemies are being sent elsewhere. The first question I have is where are they being shipped? Are they popping up elsewhere on Kirby's home planet, ready to face him again one day, determined not to be eaten a second time? Also, does Kirby decide where he sends them, or is their fate random? I'm imagining a Star Wars garbage compactor situation, though that could be even darker than Kirby simply digesting his own enemies.
Unlike Kumazaki, it cannot ignore the lower-powered enemies that Kirby ingests. Not every villain is worthy of having their power adopted by Nintendo's lovable mascot because, well, they really don't have power. They kind of get in the way, so Kirby inhales them, turns them into a stellar bullet in his mouth or stomach or whatever's going on in there, and then fires them at other enemies or at an obstacle in his path. What happens to these poor souls? Are they dead now, their remains compressed like a diamond by Kirby's bowels into a bright star that can clear anything in its path? Or did Kirby simply pull them out of his internal teleportation device so he could fire them? Either way, it sounds painful.
Also ignored is Kirby's constant presence in the Super Smash Bros series. The arena where Kirby's abilities can be most impressive. The pink puffball's teleport digestion powers clearly don't apply to the Smash Bros. games, otherwise any match with him as a participant would be incredibly short. Kirby inhaling an opponent and holding them in his stomach for a second or two would send them off to some other indeterminate location, winning the match once he managed to eat everyone else on the field.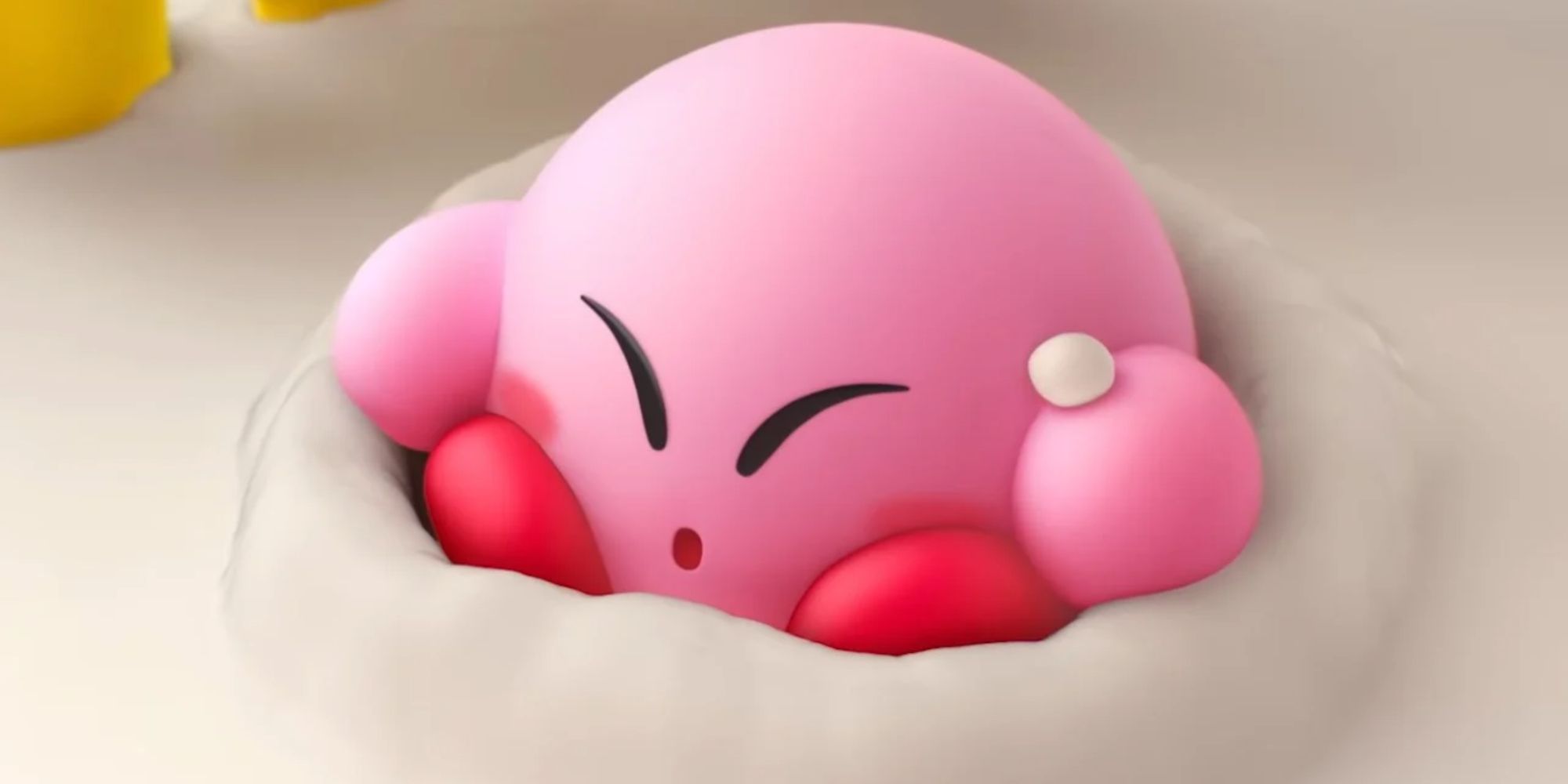 Continuing with Smash, I'm also a little confused as to what happens to the inhaled part's power after they're transported elsewhere. Are they left to fend for themselves without their sword or spikes because Kirby has them now, or do they at least have something they can use to defend themselves when thrown into a new, likely completely unfamiliar location? Kirby clearly only mimics powers in Smash, as the character he stole them from can still use them after they've been regurgitated. However, this power wears off, which is not the case in the Kirby games, leading me to believe that the beast Kirby took the ability from was rendered powerless.
Reading all of the above, I'm a little concerned that I've developed sympathy for Kirby's enemies (not to mention the realization that I have too much free time on my hands to think about the inner workings of fictional characters). This will make continuing to play Return to Dream Land Deluxe incredibly troublesome. Kumazaki's lore comments worry me about Kirby in a way. His world is full of food he can sniff and eat, but what happens after that? While Kirby seems to like it, since he doesn't shoot it back through his mouth, (thankfully) I can only assume that once it's in its stomach, the food and drink Kirby finds is being transported elsewhere. Does that mean the last piece of cake you ate in The Forgotten Land is actually the same one you ate 30 times before? It's like learning that the water you're drinking probably also passed through a dinosaur and then a bunch of other people before it got to you.
The good news in all of this is that Kirby isn't digesting living things as you go through his games. The bad news is that the alternative now assumed, for me at least, may be just as bleak. That Kirby is stripping some of his enemies of their power and sending them off to some random place to die, and twisting those he doesn't deem worthy into stars and hurling them at his friends. Yes, he might look cute, but be that as it may, Kirby is a pretty dark guy.
NEXT: I Wasn't Emotionally Prepared for Queer Dinosaur Rhythm Game at PAX